Filled with Vitamin C and iron, mulberries are little powerhouses of nutrients. Harness their goodness with this simple and delicious homemade mulberry jam recipe.
Growing in my front yard is a beautiful mulberry tree. When I first moved into this new house, I loved the look of the tree; but I had no idea that it also produced delicious mulberries. It was such a sweet surprise when I first discovered the bountiful berries. At first glance, they look a lot like blackberries but are sweeter and more slender.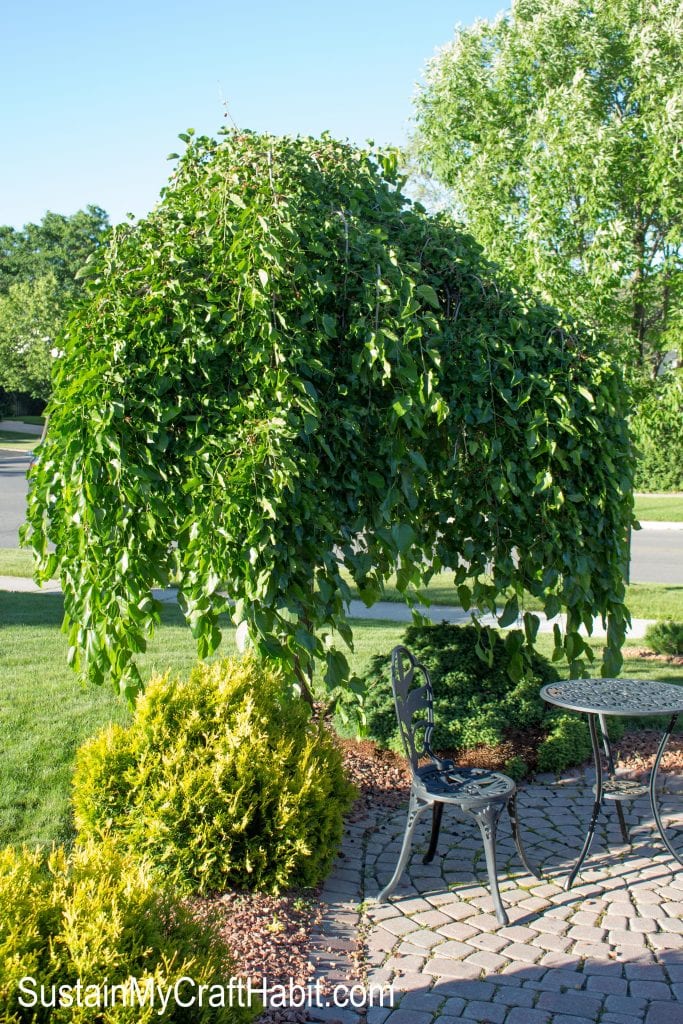 Mulberries are often used for making jam, desserts and wine and they blend well with other fruits, especially pears and apples. They don't ripen all at once, but when they are ready they drop from the tree. They can be gathered by covering the ground with a sheet and shaking the tree or although time consuming, by hand-picking each berry.
Mulberries are packed full of vitamins and nutrients. In a 100 gram serving (which is less than a ½ cup), raw mulberries provide 61% of the Daily Value for vitamin C and 23% of the DV for iron.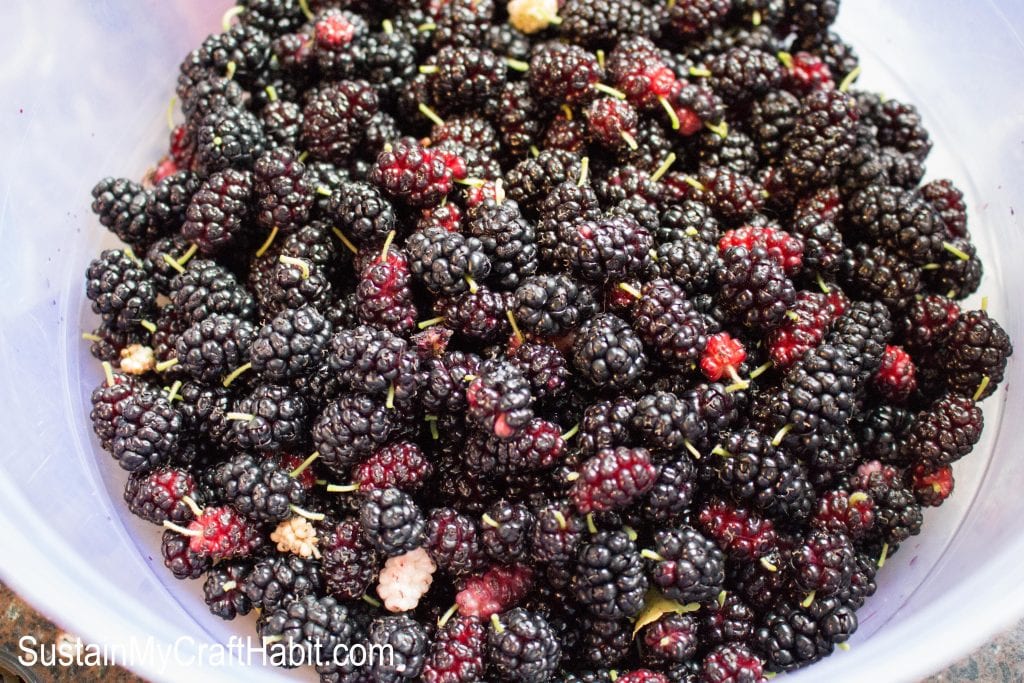 I was excited to make a batch of mulberry jam this year and I absolutely love how it turned out. My family goes through a lot of jam so you can imagine my delight to be able to make a jam using free fruit from my yard!
How to make Mulberry Jam:
2 cups fresh picked, ripe mulberries
juice from ½ squeezed lemon
2 cups granulated sugar
1 packet vanilla sugar
1 packet Certo liquid pectin
6 small Mason jars with lids
This mulberry jam recipe works for other types of jams by simply substituting the mulberries with other types of berries.
After thoroughly washing the berries and removing the small green stems, put them in a medium sized saucepan. Heat it over a medium heat, pressing down on the berries to release the juices.
Bring to a boil then add the sugars and lemon juice. Reduce the heat and stir the mixture until the sugar dissolves.
Bring back to a boil again. Add 1 packet of liquid pectin and continue to stir often. Put on simmer and leave it to thicken up a bit.
In the meantime, sterilize your jars in a large pot on the stove. When jars are ready and your jam has been brought back up to a boil for a few minutes, bottle and seal the jam tightly.
The jam should last up to 2 years if sealed properly and stored in a cool, dark place.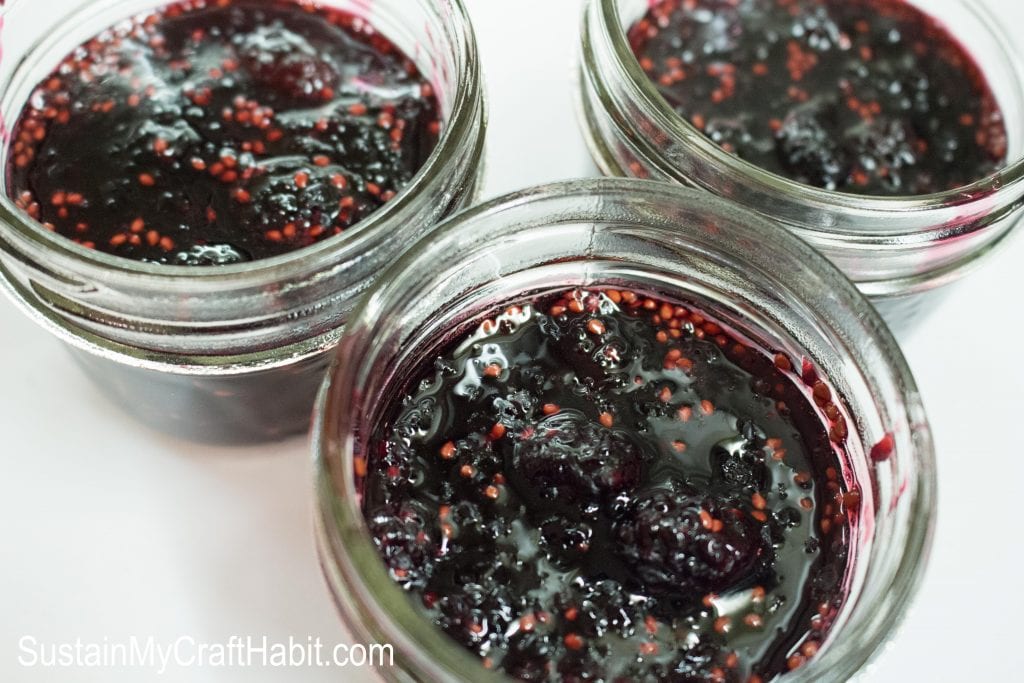 I also made a batch of delicious mulberry-strawberry -blueberry sauce; which we enjoyed with vanilla ice cream.
How to make your own Strawberry and Mulberry Sauce:
1 cup mulberries
1 cup chopped strawberries
 1 cup blueberries
1/2 cup granulated sugar
Combine all ingredients in a small saucepan and cook over medium heat. Stir often and press down on berries to release the juices. Reduce heat to simmer and continue to cook for 2 minutes.
A little tip: mulberries stain very easily so be sure to cover your clothes while cooking.
Slather some on to fresh baked bread or serve with your favourite ice cream and enjoy!
Do you make your own jams?
Like it? Pin it for Later!