All those beautiful summer perennials are finally starting to emerge. Take a tour of some of mom's gorgeous flowers from last summer including her dahlias, geraniums, lavender and more.
She shares her top four tips for keeping your flowers gloriously blooming all summer long. Also, explore more gardening inspiration from our fellow blogging friends!
Our Favourite Summer Flowers
If you haven't heard by now, mom has quite the green thumb. I've yet to see her touch a plant that doesn't thrive. She insists that I'm better than her at growing African Violets – I'll take it!
Although she grows every perennial imaginable on her acreage, her dahlias which she propagates year after year, are my favourite.
From small bushes, to towering stalks in all colours imaginable, the dahlias are truly a sight to see. And the fact that they bloom all throughout the summer and well into the early fall, also puts them high on my favourite list.
We'll share a detailed post soon on how to propagate and care for dahlias specifically.
In the meantime, grab our printable floral greeting cards or our 2019 free printable calendar featuring images of a whole variety of flowers from mom's garden!
Tips for Keeping Flowers Blooming All Summer
I asked mom to share four tips for keeping the flowers looking great all summer. Note: we are in USDA Zone 6a.
Water, Water, Water
Clearly, as the weather gets hotter and drier, watering the plants on a regular basis is key. However, not all watering is created equal:
watering early in the morning is ideal. Many plants don't like to stay wet overnight. Moreover, overnight moisture is more likely to result in fungus and attract pests such as slugs.
rather than a little water every day, consider one good soaking once a week (or more frequently if it's really hot/dry). Overwatering and constant moisture in the soil can result in root rot of the plants.
whenever possible, avoid getting water on the foliage, but rather water the soil around the plants. If using a sprinkler, avoid mid-afternoon when the flowers are in direct sunlight.
Fertilize
Giving the flowers a good start with a bit of fertilizer such as Miracle Grow or bone meal at the beginning of the growing season will set them up for strong growth. Also, the nutrients they consume from the soil needs to be replaced throughout the summer. Watering with Miracle Grow every 3-4 weeks will provide them with the food they need to keep blooming all summer.
Deadhead
One of my favourite gardening tasks is taking off the dead blooms, especially from the geraniums and dahlias. This is important to preserve the plant's energy and promoting new flower growth. While there, also remove any dried or yellowing leaves to keep the plants healthy and strong.
Enjoy
It's apparent that mom thrives in her garden. It may sound hoaky, but the plants seem to feed off of her energy. She loves to see the flower grow and takes enjoyment in all the aspects of gardening. She's truly in her happy place in the morning with a cup of coffee in one hand and the watering hose in the other.
So no matter how large or small your flower garden is, enjoy it! There are so many benefits to gardening.
Do you have any tips to share with us? How do you keep your flowers looking their best all summer?
More Creative Gardening Inspiration: #2019GardenTour
We hope you've enjoyed this mini tour of some of our favourite flowers from mom's summer gardens. For additional gardening inspiration, stop by our fellow blogging friends' garden tours including:
Kippi at Home is sharing a
Simple Hanging Flower Arrangement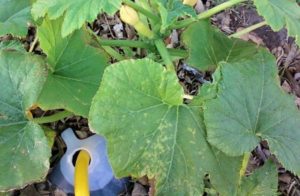 Angi from Simple Living with Schneider Peeps is sharing a
DIY Garden Irrigation Systems to Save Water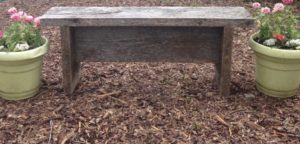 Jenn from The Old Summers Home is sharing a
DIY Farmhouse Backyard Bench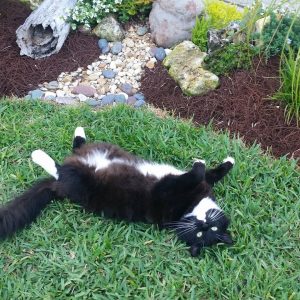 Kerri from Mama Dares to DIY is sharing a
Concrete Garden Rocks DIY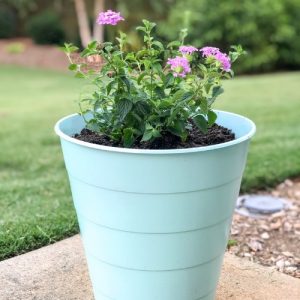 Melissa from Create and Find is sharing
a Decorative Planters DIY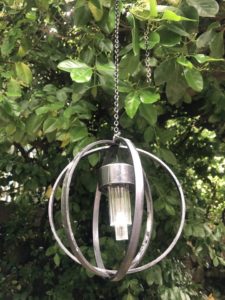 Agnes from Just That Perfect Piece is sharing a
Garden Orb Solar Light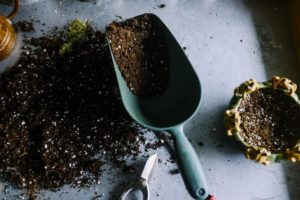 Paul from Art & Home is sharing
14 Ways to Use Coffee Grounds in Your Garden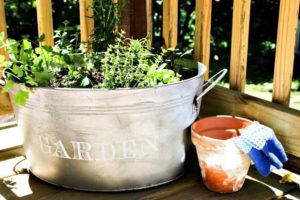 Michelle from Our Crafty Mom is sharing
How to Plant an Herb Garden In a Galvanized Bucket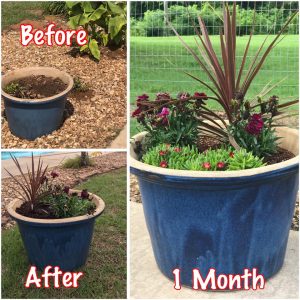 Trina from Redneck Rhapsody is sharing a
Facelift Bliss in The Backyard
Like it? Pin it for later!